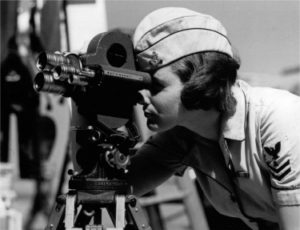 This page features videos about the history of Cambria County. Each video is hosted on the Cambria Memory YouTube Channel.
Beulah – This video covers the history of the  Beulah settlement created in 1796 on land purchased from the famous Dr. Benjamin Rush.
Glory Days – This video is about the coal mining baseball league teams in Cambria County.
Help Yourself – This video was made in 1950 to promote the Cambria Library Association and use of the public library.
History of the Allegheny Ridge – This video, made in 1994,  provides a historical perspective on the industrial development of the area known as the Allegheny Ridge.
Hungarian Grape Dance – This is a traditional Hungarian Grape Dance held at St. Casimir Church in Johnstown, Pennsylvania in 1994. This is a 3 part series.
Johnstown 1800-1889 – This video chronicles the history and life of the city of Johnstown.
63 Men Down – This video explores the history of the Sonman Mine Explosion that occured in Portage, PA on July 15, 1940.
Veterans History Project – This series of videos captures oral histories of veterans from WWII, the Korean War, and Vietnam.
We'll Make the Journey – This video is about the history of the African-American community in Johnstown, PA.
Whiskey Rebels – This video is about the Whiskey Rebellion in Western PA.
Working the Alleghenies – A series of three videos made in cooperation with the National Park Service, Altoona Area School District, and WPSU.
–Railroading
–Coal Mining
–Canal Boating
The History of African Americans in Cambria County – This video discusses the many different African American communities of Cambria County.