A BRIEF HISTORY OF THE BEGINNINGS OF DALE BOROUGH (Click to read)
Dale High School and Ferndale High School Yearbooks now available in the Education Collection. Search "Dale" or "Ferndale". Also available are the Hi-Herald Dale High School newsletters (1952-1956 various).
Old Beulah Church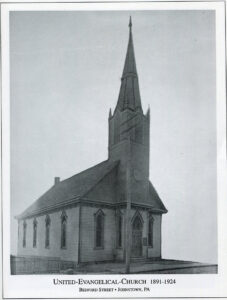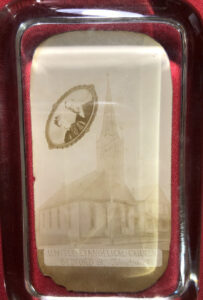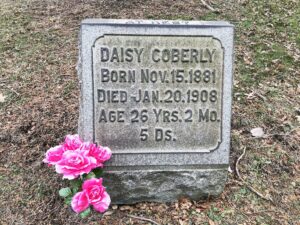 0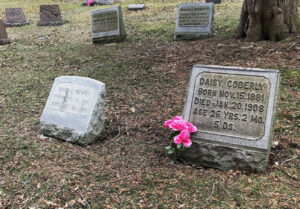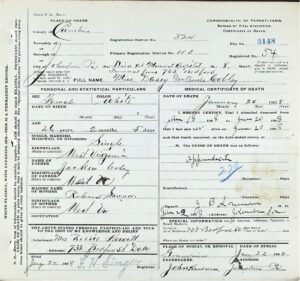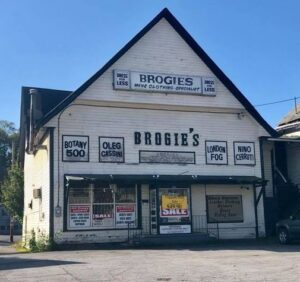 Borough Administration Building and Fire Department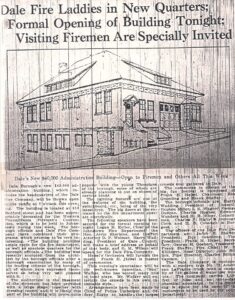 This article is somewhat difficult to read. Here are the names of people mentioned in the article which is from 1920. Logan M. Kellar, Johnstown Chief of Fire Department; Hon. Alvin Serbine; District Attorney D. P. Weimer; Harry Wadding, President of Dale Council ; O. M. Wilson, Dale Fire Co.; Helsel's Orchestra ; Frank H. Helsel, Master of Ceremonies; Comedian "Sun" Walker; Chief of Police Paul Umberger ; Roy Gramling; Frank Shaffer; Ruben Miller; I. E. Wagner; George Duncan; Charles Hughes; Edward Wonders; H. R. Hiner; Borough Clerk Charles P. Rigby ; Burgess H. Cobaugh; Fire Co. Pres, Jacob Shaffer; V. Pres Roy Gramling; Sec, Frank H. Helsel; Treas. George H. Goebert; Chief Frank Shaffer; Hose Director W, Killinger; pipe director John Billick; Captain Charles Billick; Let us know if you are related to any of these people or know anything about them! Or have their pictures. NOTE: THERE ARE NO WOMEN MENTIONED AS HAVING ANYTHING TO DO WITH THE PROGRAM OR THE FESTIVITIES. "LADDIES" in the title obviously refers to a plural form of "lad" or "laddie" or "boys". What do you think?
City Hospital
Johnstown City Hospital in Dale, 1910, was located on Bloom Street where the Garden Terrace Apartment are now.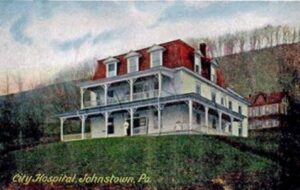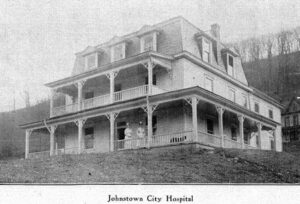 Dale Government
1896 Dale Borough Government Officials
1901 Dale Borough Government Officials
World War II Honor Roll